No.10 Lobby Briefings as a blog
Downing Street Says turns the online-but-deeply-hidden transcript of each day's briefings for lobby journalists into a blog where we can all read and comment upon No.10's official line.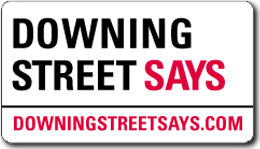 It got built in a couple of weeks by half a dozen people. All in different locations. In their spare time. Co-ordinated almost entirely via mailing lists.
Classic MySociety.org fare - indeed a "Declaration Of Intent"
The Prime Minister's monthly press conference is also incorporated. Last Thursday's was a rather testy affair in the light of Clare Short's comments.
Posted by tomski at February 29, 2004 11:43 PM | TrackBack