Like Runcie crossed with Barlow.
Just found the image below on Andrew Brown's website.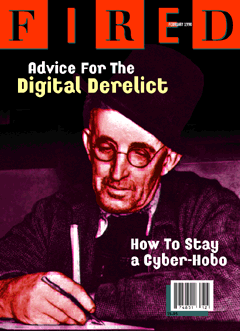 It brought back some nasty memories of the end of Wired UK. It's alright Steve, I've just about forgiven you.
I sat next to Andrew Brown for a week in the winter of 1994 whilst doing an internship at the Indy. Imagine Runcie crossed with Barlow. Y'know, your run-of-the-mill high church establishment geeky vicar. Wonderfully English, in the very best sense.
He's also got a blog.
Posted by tomski at March 01, 2003 09:14 PM | TrackBack