December 26, 2002
Pepys' Diary In Handy Weblog Format
Phil has been working on something a little different for a while now... today it sees the light of day ready for kick off on Jan 1.
Phil explains...


http://www.pepysdiary.com

Pepys' diary in handy weblog format, starting 1st January. Any comments on the idea, design, text, anything, do let me know. It's a bit daunting, because if I see this through to the end it's going to be around 2012 by the time I get through it all...

Anyway, please do tell anyone who might be vaguely interested, as it'd be good if people started reading it from the start on Wednesday. Thanks!

Strike me as a
Creative Commons
vision writ long...
Posted by tomski at
10:28 AM
December 20, 2002
Balkanised Babyfoot
Croatia were simply *too* good, but I felt Matt and I did our small Balkan state proud last night at Bar Kick...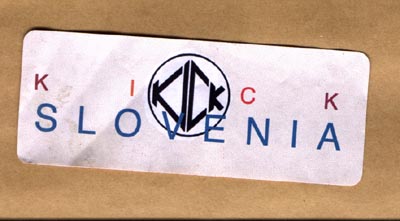 But we really should've had Brazil... no really...
Posted by tomski at
12:07 AM
December 18, 2002
Creative Commons Explained
So, Azeem's been going on about his idea for an 'open' BBC Public License (or BPL for short) for a while now.
Safe to say, it's sparked debate - but only amongst those who *already* understand why IPR (Intellectual Property Rights) lie right at the heart of the future of interactive media.
For example, what does Azeem really mean by 'open'? Copyright free? Eh? Isn't that all terribly legalistical and scarilogical?
Nope. It's dead simple, really. Courtesy of Danny comes the news that those clever people at Creative Commons have just issued a rather fine Flash animation (1.1Mb) which explains better than I'll ever manage the potential of enabling rights holders to indicate that they don't mind some reuse & rehashing of their original material.
I've added a 'cc' license to my oh-so-widely-read blog (see bottom right).
As if I couldn't...
Posted by tomski at
12:36 AM
December 13, 2002
Santa's Squirrel
Rosa in her gear for her school play...
Sad Squirrel...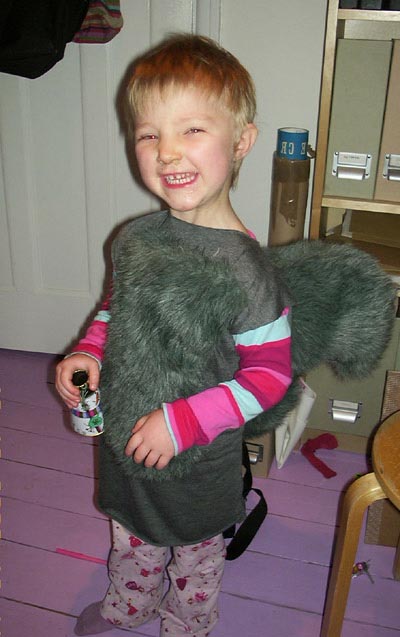 Happy Squirrel...

Posted by tomski at
03:54 PM
December 08, 2002
Man In Charge Of What People Should Say On The Telephone
Danny, as is his wont, has just managed to describe in one pithy phrase absolutely everything of any interest that I've learned about broadband... Loosemore's Law notwithstanding.
Posted by tomski at
12:14 AM
December 06, 2002
Say What It Does On The Tin
I know I'm horribly compromised, but Book of the Future is well worth a look, if only to see how long it lasts before it gets colonised by invaders from H2G2
I just with they'd leave some Big Words on the homepage to explain what it's all about (collaborative exercise in describing how the world might be in 2020).
Posted by tomski at
10:33 PM